Australia has always been special to my heart – not least because we can drive there unlike in Singapore (a car costs a fortune here, although for the right reasons!). Imagine our delight when we stumbled across a cheap SQ flight to Sydney/Melbourne and back – it quickly sealed the "where to go" decision this year. Cherry on the top was that my parents found similarly cheap fares from Kolkata and decided to join us!
We got 12 days of vacation in Australia in mid March this year. We flew Singapore – Melbourne / Sydney – Singapore; nothing extra for multi-city. The itinerary was 3 days in Melbourne, 5 days around the city (Great Ocean Road, Yarra Valley, Philip Island) and 4 days in Sydney. This post is about Melbourne.
Melbourne, being distinguished as one of the most livable cities in the world, truly lives up to its reputation. The city is small but modern with slick urban landscapes, chic hipster cafes and narrow lanes filled with bright, quirky graffiti that have become tourist attractions in their own right; yet it has an old world laidback charm with numerous lush green parks all over the city, a free vintage tourist tram covering the city circle, ornate Victorian buildings and the Yarra river silently flowing through it. I fall in love with "Melb" anew everytime!
Coming out of an unusual heatwave, the weather was warmer than expected in both the cities. The noon sun had an especially harsh sting – thank god we had packed sunscreen and caps. The evenings though got progressively pleasant with the temperatures dropping slightly. A thin layer was enough for the evenings.
Places of interest we visited in Melbourne:
Melbourne Cricket ground – Where history is made! The MCG is a must if you are sports lover. The largest cricket ground in the world hosts cricket and Australian Rules Football matches. We all, especially My father, an ardent cricket fan, loved the hour long tour (available everyday), where the guide took us around the ground, stadium and exhibition galleries. Right next to the MCG is the Rod Laver arena – home of Australian Open. We didn't go in but that looked impressive from outside as well.
Victoria State Library – It's jaw-dropping from the inside! It's huge! I could literally spend hours browsing the books…(ahem, if only I were travelling alone ). The dome room is also a great place to whip out the phones for some awesome photos. Major highlight was the chess area in the reading section…where there were chess boards laid out and people – both strangers and friends silently playing for hours. My chess-loving son and his Dad also spent sometime trying their hand at a round of chess.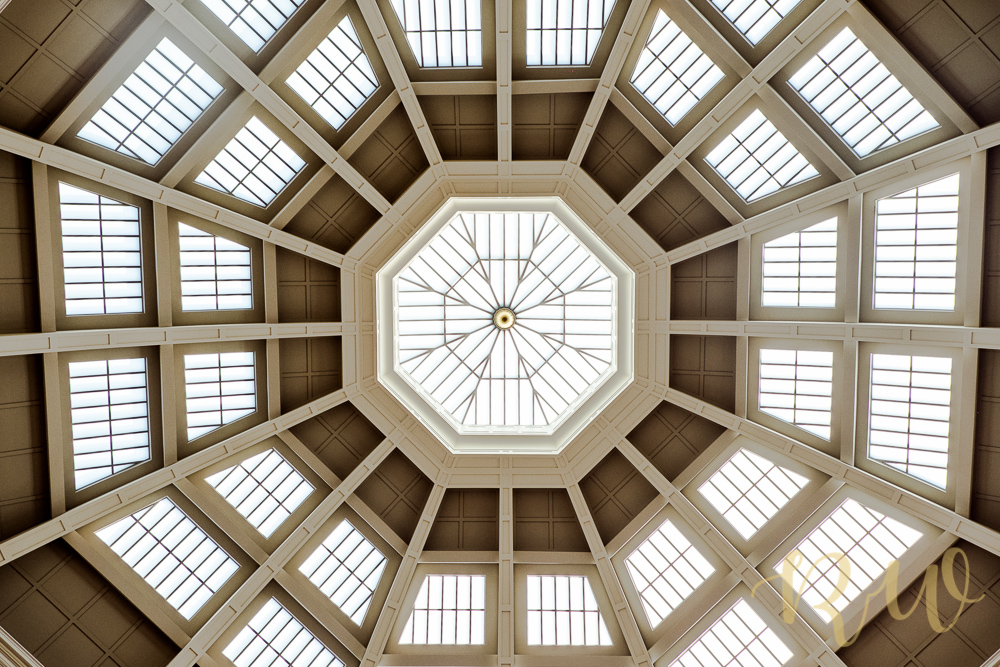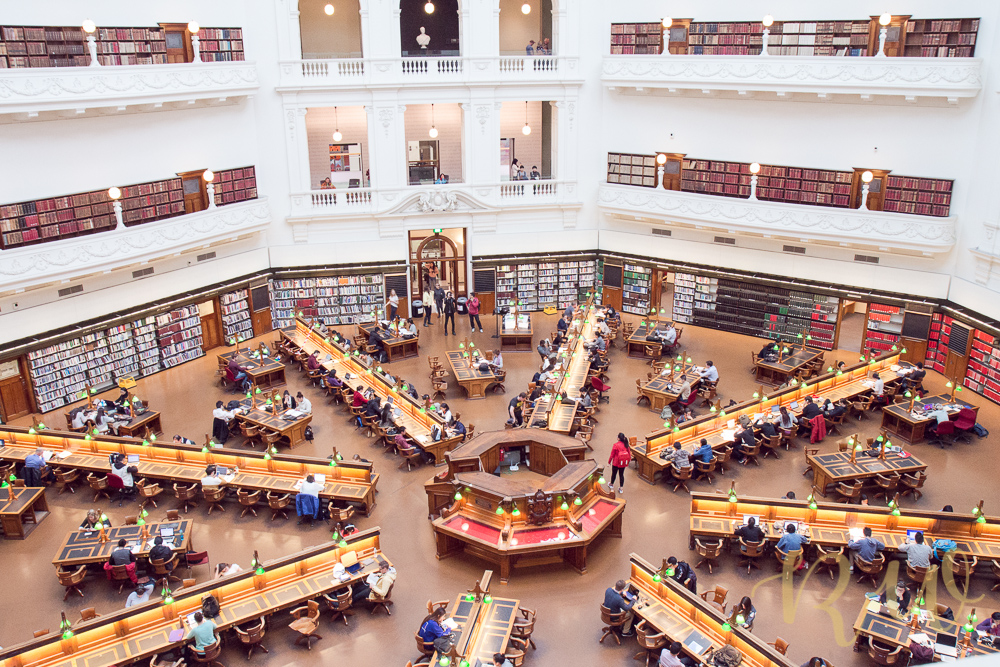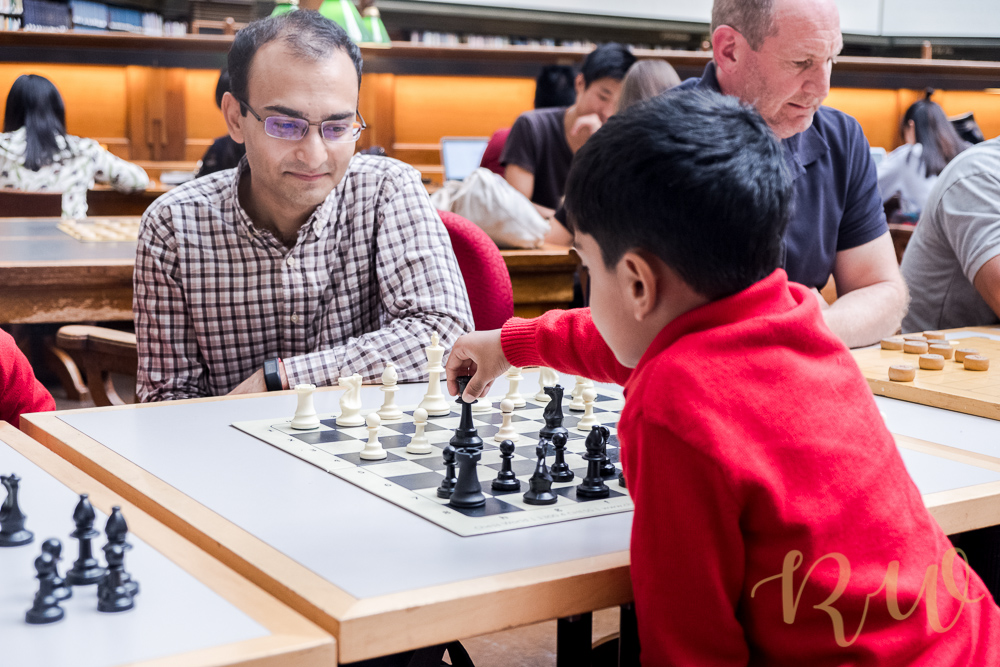 Yarra River Walk in the evening – sunset by the river is what a vacation is all about, right? The South-bank is lined with restaurants with this amazing view. The fairy lights, buskers and boat rides make the riverbanks come alive! Rubbing shoulders with people after work on a warm Friday evening, we took some time to soak in the lively atmosphere while our aching feet thanked us.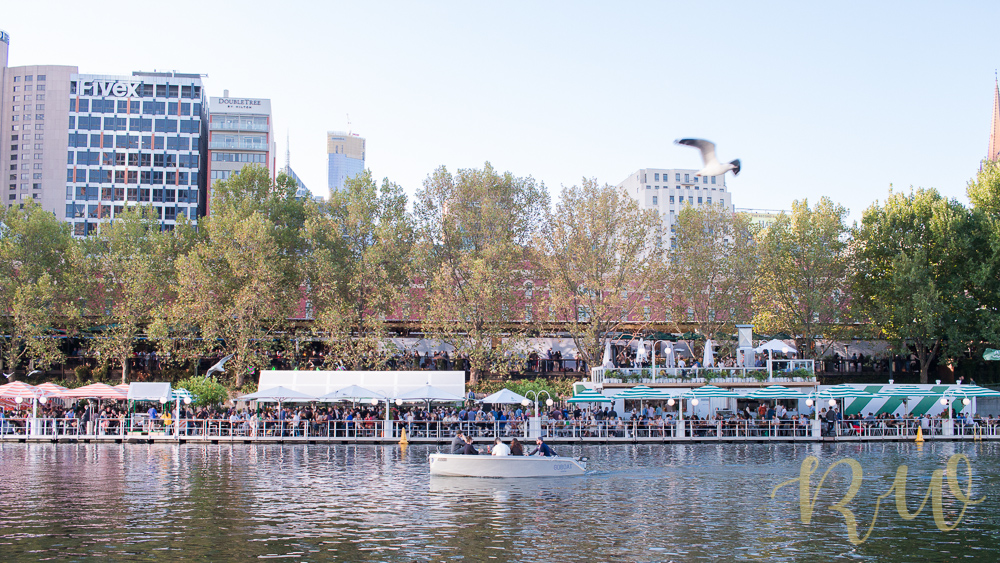 Queen Victoria Market – Yes, now we are talking! This old and extensive Victorian building has a whole section dedicated to fresh produce of veggies, fruits and flowers. The market hall is excellent with a huge variety of delicatessen. There's lot of shops selling salads, sandwiches, coffee also, if you are feeling peckish while shopping. There is another area, flooded with tourists, selling souvenirs, clothes and bits and bobs from where we did little bit of souvenir shopping for friends and family.
Do check the timings here before visiting – It's closed on Monday and Wednesday and closes between 2-4pm the rest of the week.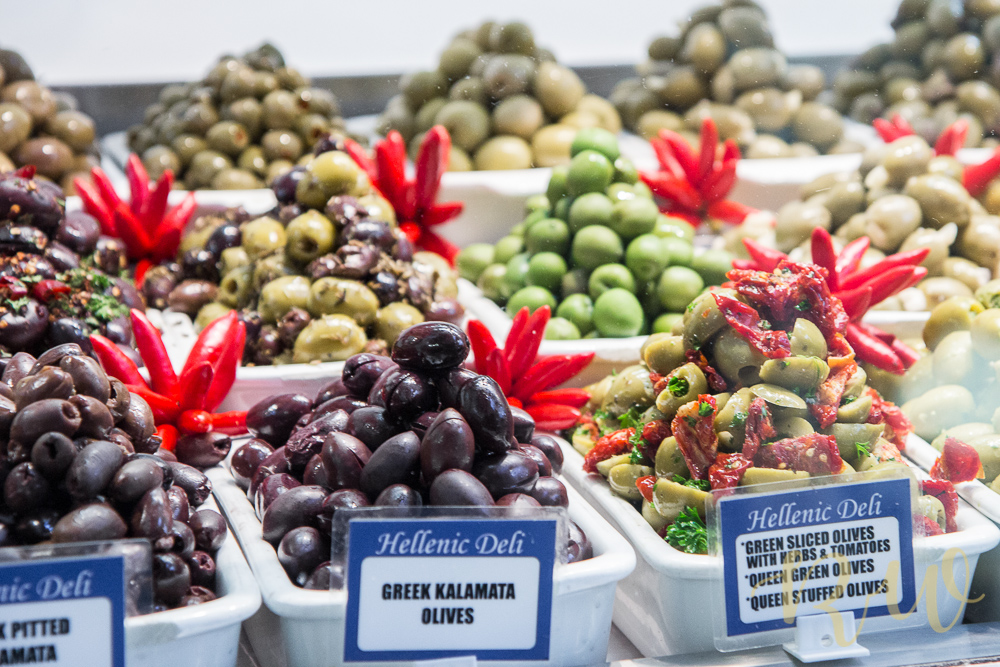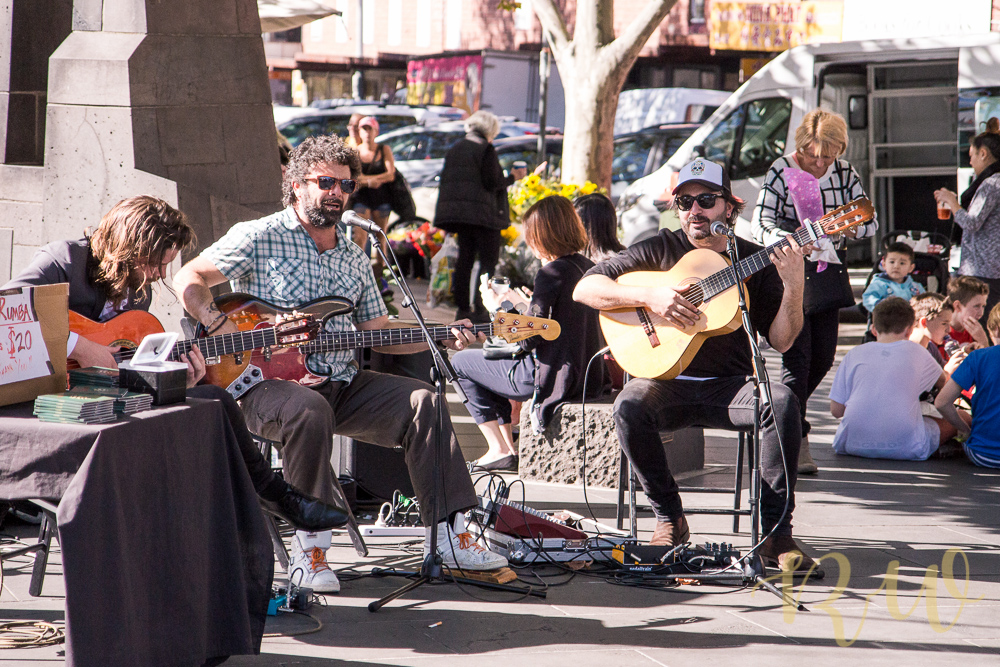 Flinder's Street Station – An iconic building which, in all its grandeur, stands proudly in the heart of the CBD! It's an actual train station so it can get really crowded during peak hours.
Federation Square – 'Fed' Square, right opposite Flinder's St Station, is a sprawling concrete ground which is often used as a meeting point, with lots of eateries around; it is a perfect spot to chill and relax between exploring the city.
Australian Centre for Moving Images (ACMI) – located just beside the Fed Sq, it's a free attraction for young and old. There are lots of cool visual displays and videos, games which are interesting.
Hosier Lane – Close to Fed Square, a laneway dedicated for works by local and international graffiti artists. Some artwork are so good that you would love to take a minute to appreciate the talent these people have! A great place for instagrammers, tourists and people seeking hipster cafes. The best parts are that (a) it's free and (b) the street art keeps on changing every time you visit. Note: Its also a narrow vehicle lane, so we had to be careful with our kids running up and down the alleys or when we were taking photos.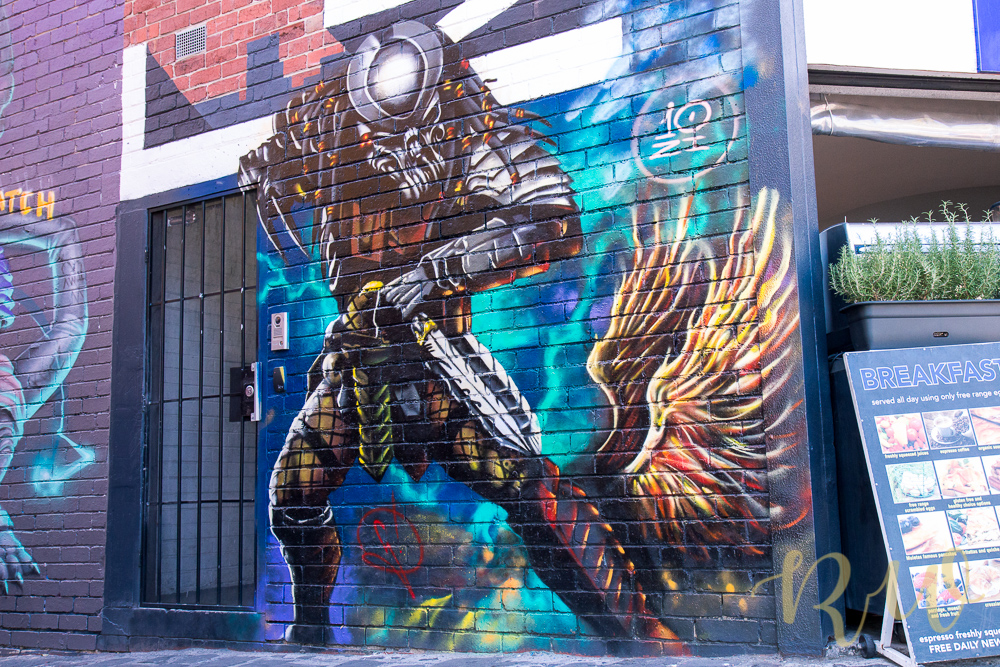 St Kilda and Luna Park – A short tram ride would take you to St Kilda, a scenic seaside town just out of Melbourne. Visit to the city would be totally incomplete if you did not visit this idlyllic little beach. Lined with palm trees, along the shore, it boasts of being home to the famous Luna park. A carnival themed amusement park, which is just amazing for families with little children. Although this time we skipped the visit to Luna Park, we did manage to catch a beautiful sunset along the pier.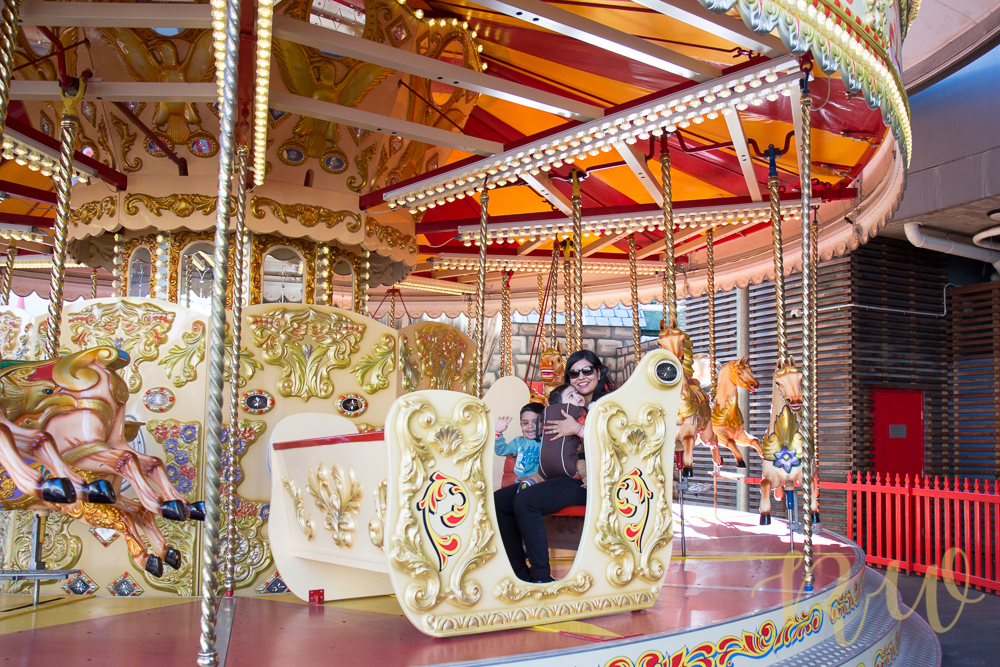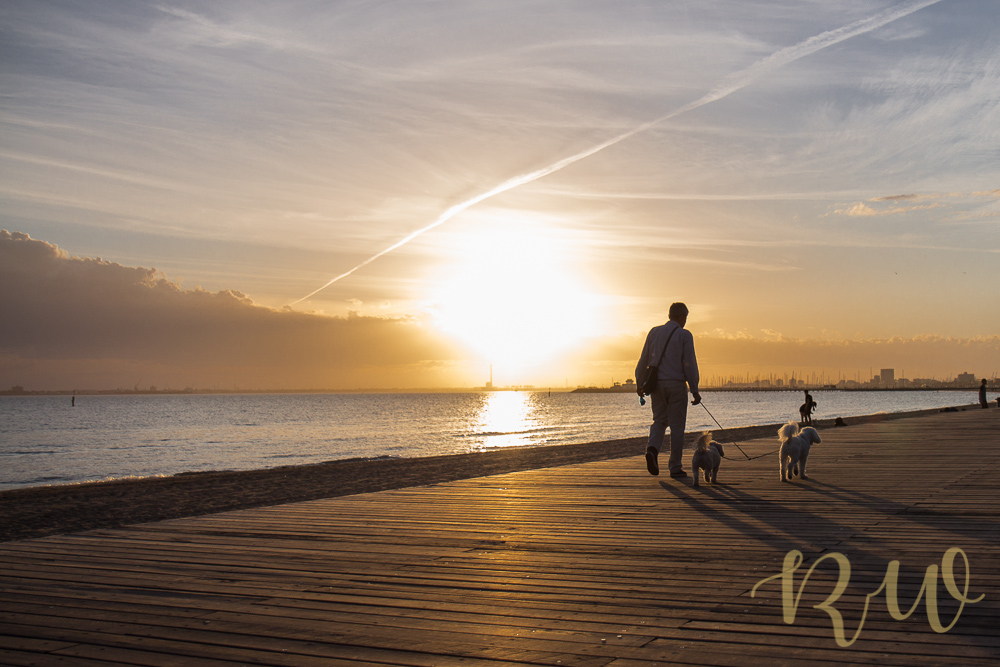 Brighton Bathing boxes – further South but very close to St Kilda are the much photographed colourful bathing boxes. 82 in all, each box is unique in its colour combination and design. The kids had a fun time making sand castles. A free of cost attraction but we made some priceless memories on this beautiful beach.
Puffing Billy – Our last visit to Melbourne we did the super fun steam-engine ride through the winding Dandenong ranges! Its a toy-train ride which choo-choos through thick forests and where you can sit with your legs hanging out the window! Yes, don't know why, but it's fun. The major highlight is the ride itself, although you can alight at the different stations, walk out, take photos, eat and then board the next one. We had boarded from the Belgrave Station (which was arounds 65km from CBD). For the timings it's best to check their website for the latest timetable.
Docklands – We did a short tram trip to the docklands to take some evening photos. It was a beautiful breezy evening, slightly chilly but unfortunately with two cranky and "hangry" kids, we couldn't spend more time there. Something we left for the next visit!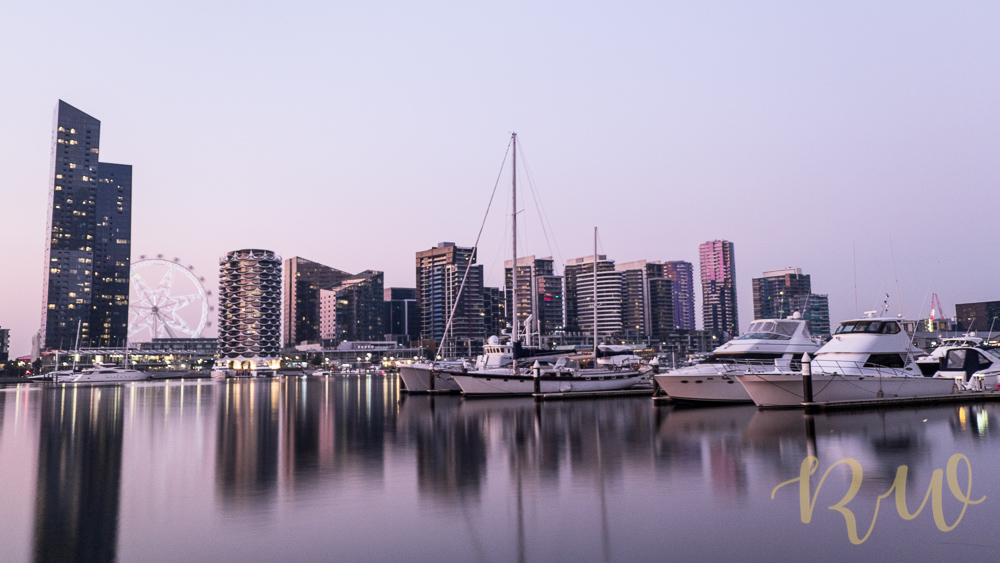 Some other free attractions also includes the Trams! Riding the trams was great fun for all of us, especially the kids. Since we had strollers, we would wait for the newer models, since their floors were at platform level compared to the older ones with 2-3 steps up. The City Circle Tram brings you to all the famous Melbourne city landmarks and best of all, it's free!
Then there were the beautiful lush parks in and around CBD, almost every other block! Carlton gardens, Fitzroy, Royal Botanic Gardens are some of the finest gardens in Australia. Just lazing around in the gardens, lying under the shade of the enormous trees, playing UNO or Frisbee with the kids were some of the most beautiful moments spent together, as a family. (Also was a much needed respite from the heat and thousands and thousands of steps of walking).
Moving around in the city: we didn't hire a car in the city – parking is expensive and driving is a bit tricky especially on tramways; trams are the the best way to see most of the attractions which are within the city circle where the trams are free! Places outside of the circle like St Kilda, Brighton can be reached by tram and payment can be made by a Myki card. I am linking a helpful blogpost, regarding moving around in the city, I came across while researching for the trip.
Thank you for reading and hope this post helps you in planning your Aussie holiday.Please let me know in the comments if you need any other information regarding planning your itinerary.
Till then, 
Rhea xx