Happy Diwali to all!
This year I am in full celebration mood – more so because now my kids, especially El Mono (the older one) can well understand the meaning of Indian Gods, festivals and can also perceive all the pomp and magnificence the celebrations involve! It is so exciting when you have an eager child asking you how to decorate the house for the festive season! Don't you agree, mummies?
So this afternoon me and kiddo decided to decorate the house with some very simple DIYs. The ones I chose for us were easy to do even for a 4 year old, pocket-friendly and less time-consuming – since a child's attention span is short.
Cupcake Lights
Adorable as it sounds, it is super fun to make too! All you need are
Cupcake tin liners:

 there are so many pretty looking ones in the market that you will have a tough time to choose for sure. Just use the ones which has the print on the outside and not inside the casing;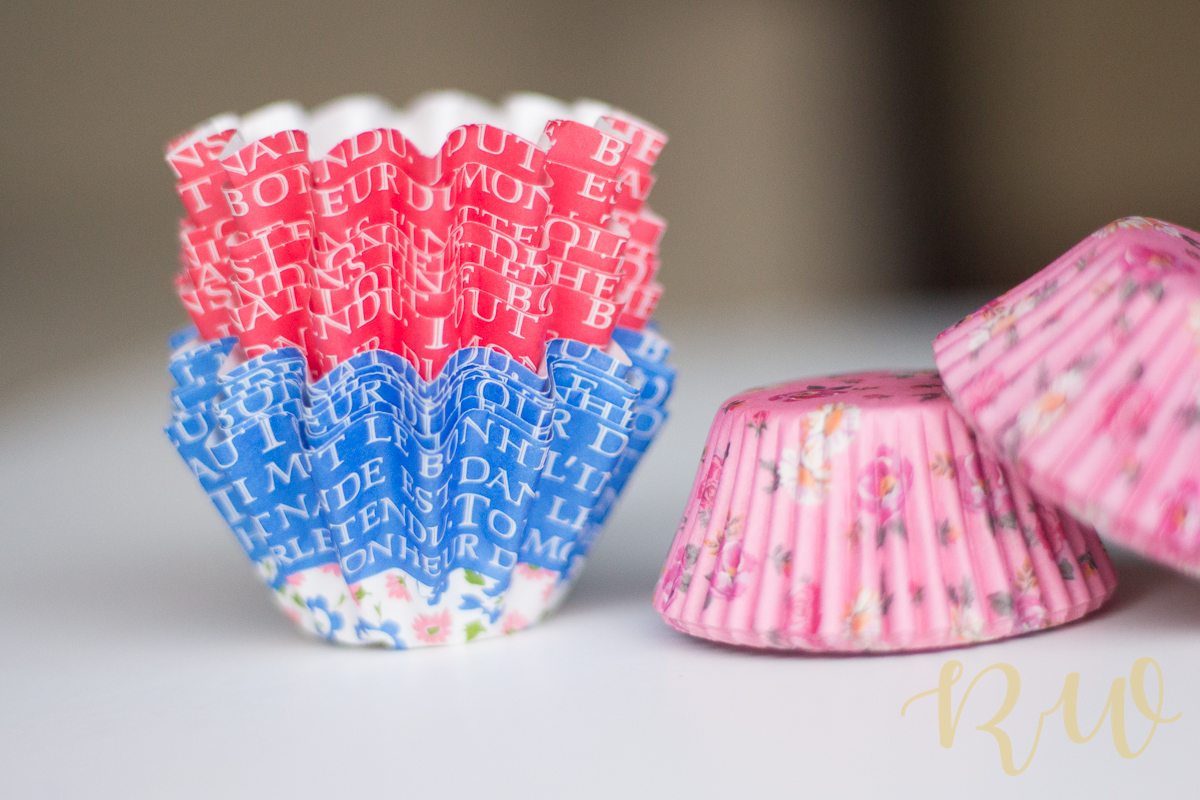 X-acto Knife:

 The adult present need to handle this or else you can hand over your little one a ball-point pen which he can use to make a small hole;

Fairy lights!
Make a slit or hole in the base of a cupcake liner and stick a fairy light bulb through it and repeat for each fairy light bulb. Just make sure, the entire bulb and its base goes inside so the liner doesn't fall off.
It's for indoor use only and do not leave on the lights for a very long time when not around.
That's it! The quickest and the easiest craft project we have ever done. My son was over-joyed to have made the entire thing on his own (well almost!). 
Diya String Decor
For this simple project we needed:
Some decorative papers: can easily recycle old cards or wrapping paper.
Glue-stick
Scissors
Cellotape
Ribbon
Decorative stickers
Cut out a template of a Diya and make several cut-outs of it – we made 2 strings of 7 diyas each.
 Quick tip: I had given my son a pair of kids scissors and asked him to cut out simple shapes for me. He felt very involved playing an important part in the whole process. I don't know if that helps to build his confidence but it certainly ensured some time for me to properly cut out the designs.
Next I asked my son to help me to glue the cut-outs (like the boat shaped Diya, and the flame) and to stick them together. Of course there was excess glue left by the little hands but it's easy to wipe off with a wet-wipe.
Later I used some cellotape to stick the design cutouts on the  two ribbons, just making sure they are equally placed.
To further decorate the diyas we had used glitter glue (which I had already), but it was a total mess since they took like 100 hours to dry and all came off once dried! Next time I will use stone stickers and other embellishments to decorate.
I have put it on the wall in the living room, and wow! the house looks really festive now!
Some More Ideas
Here are a few other activities where the kids can actively participate during Diwali and other festivals.
Rangoli / Alpona – This Lakshmi Puja, at my home, while I was drawing an "alpona" on the floor, my elder son was super excited and wanted to draw too. I asked him to make anything he liked and to our surprise he made a robot for Goddess Lakshmi! Once I showed his little contribution to all the friends and family, the twinkle in his eyes and the pride of getting appreciated was something to see! This Diwali too, I will be asking them to make some rangoli with me in front of the house.
Decorating Diyas – I had done this almost every year when I was young. My mom would never let us buy the big decorated ones from the stores and insisted that we made our own – that must have cultivated DIY-ing in me (thanks maa!). The kids can easily decorate them with shiny stickers, stones, sequins and mirrors.
Decorating centerpieces with water and flower petals – So easy yet it adds a touch of elegance to every room during the festive time.The kids can happily fill up the bowl and lay the flowers and the petals, later the candles can be lit and floated too.
Help with spring cleaning – Asking your kids to sort out toys that they don't want anymore so they can be given away for charity.
Reading books of Indian Gods and Goddesses – telling stories about various gods, festivals and celebrations thus increasing their curiosity regarding their parents' culture. My sons got a great birthday gift in the form of a short colourful book on Krishna and I bought some more in India. These are great hits in our house.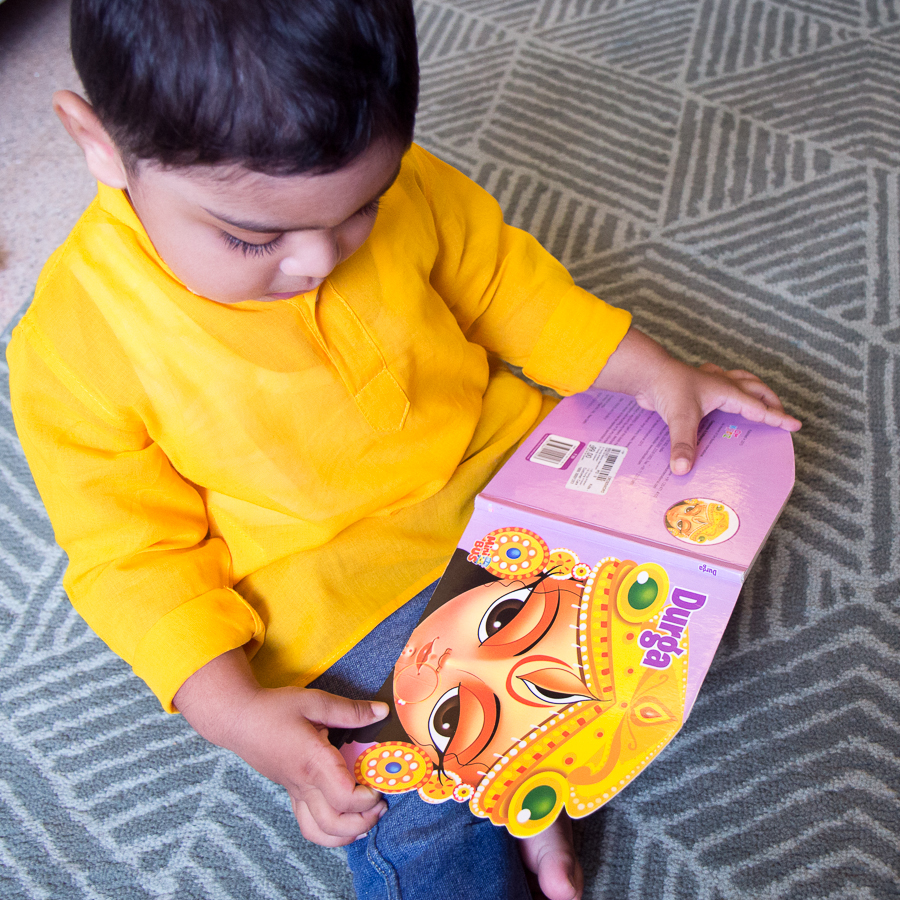 Hope you all have a fantastic Diwali and fabulous time with friends and family!
Till then,
Rhea xx