My adorable niece's first birthday was coming up and I wanted to gift her something handmade with love which she will (hopefully!) remember and cherish when she grows up.
The Internet is filled with DIY tutorials of tutu skirts for babies and kids, so I started my little project to make one on my own.
What is needed (skirt for a 1 year old)
Tulle fabric of different colours – I used approx 1/2 yard each of 3 different colours
1 inch thick elastic band
Scissors
Needle/Thread or Sewing Machine or Fabric Glue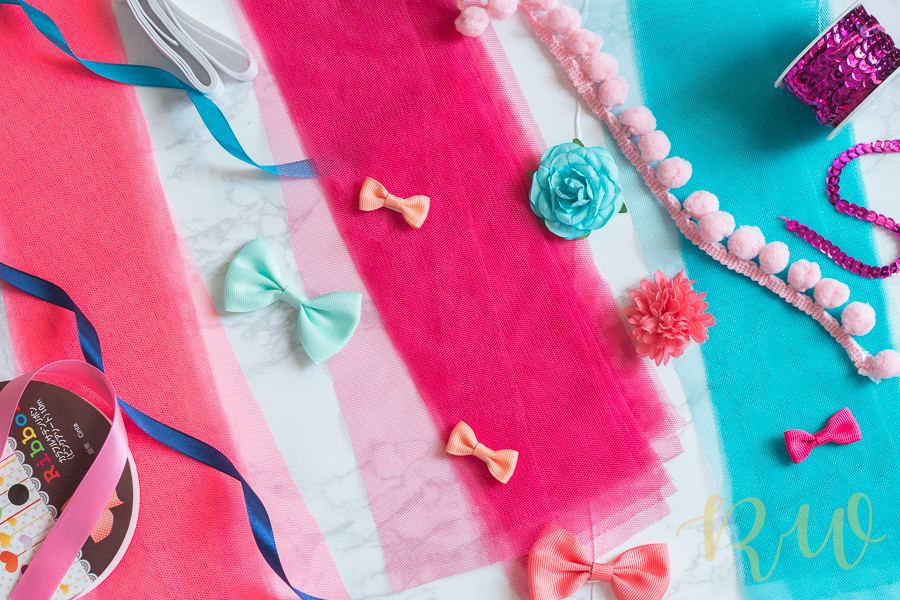 How to make it?
First cut out tulle cloth pieces each 14 inches long (this is double the desired length of the skirt-since we would be folding it in to half) and 6 inches wide. The more pieces of cloth the fluffier the skirt will be.
Then cut the elastic band using this sizing chart…
Sew the ends of the elastic band together. If you want to avoid sewing then fix the ends together using fabric glue. Sewing is of course the recommended option.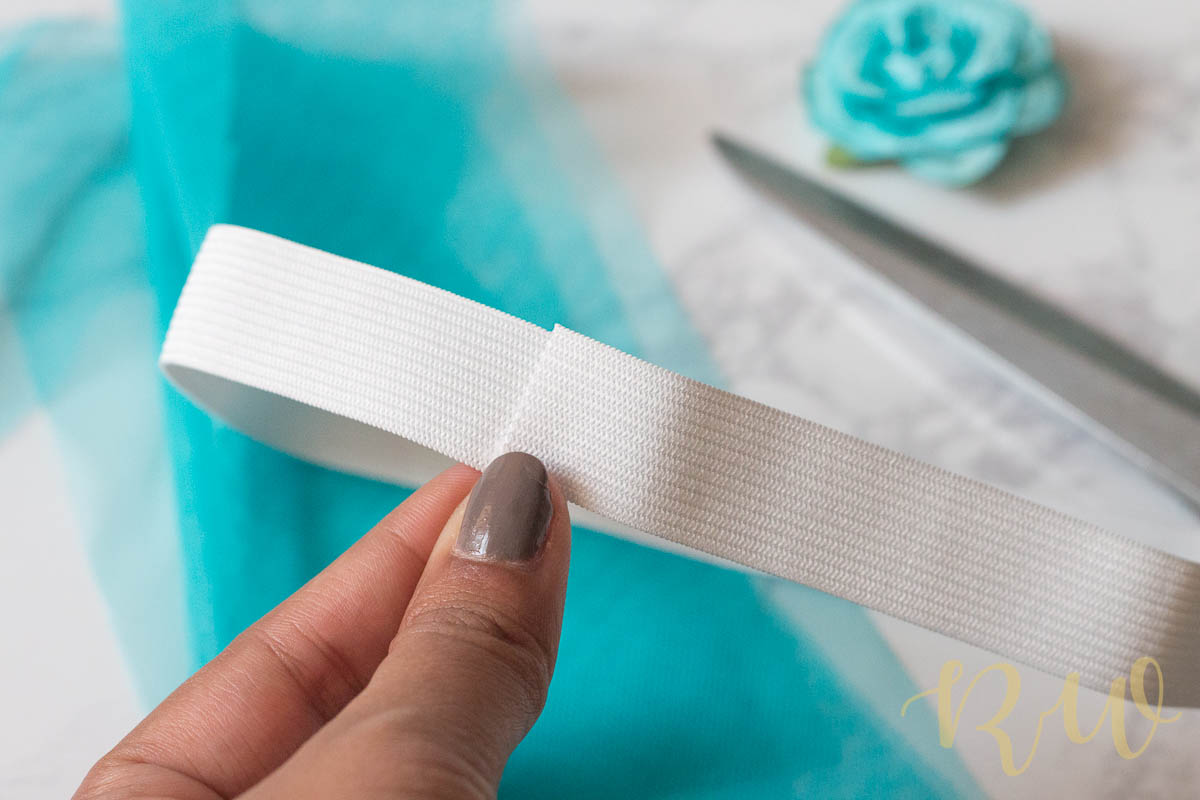 Then fold a piece of cloth in half, length wise…
…and loop the ends back simply around the elastic band – it's the loop you would use to hang a kid's water bottle around the horizontal rod of a stroller for example.
Continue looping more pieces of cloth around the elastic, alternating the colours.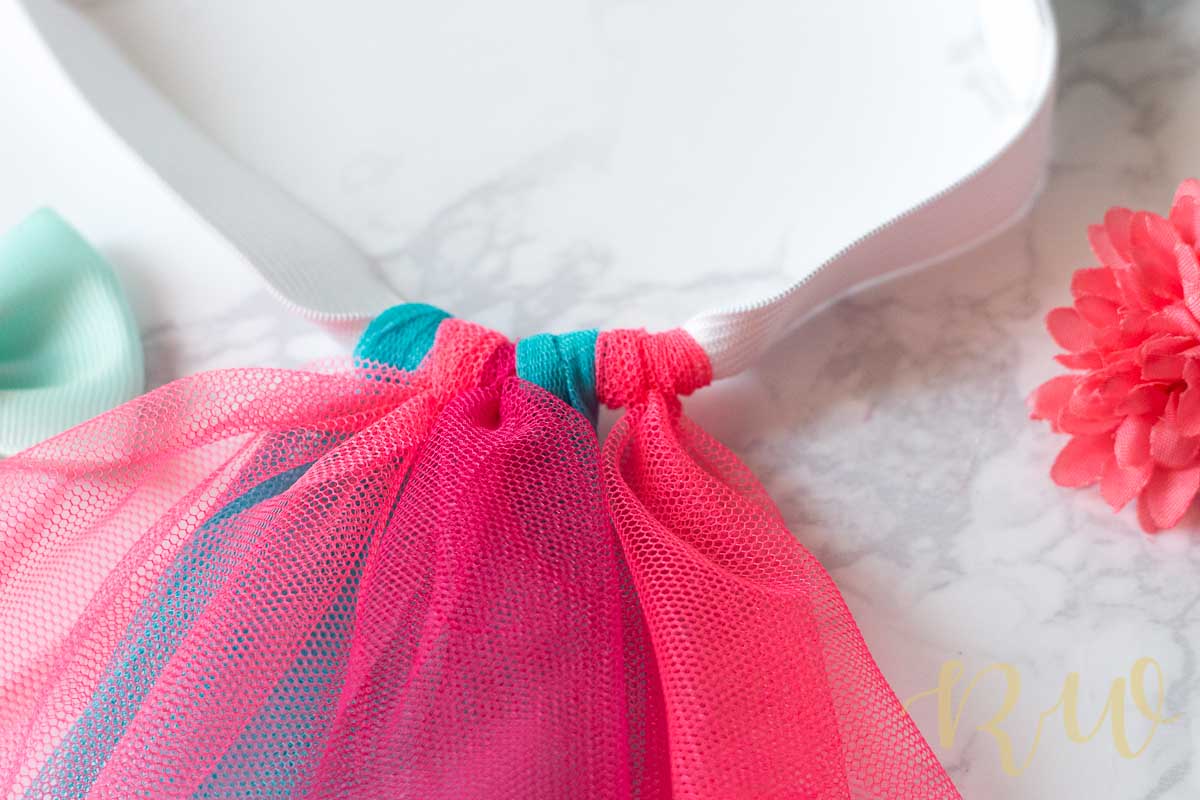 To keep the band from twisting I put it around a small box.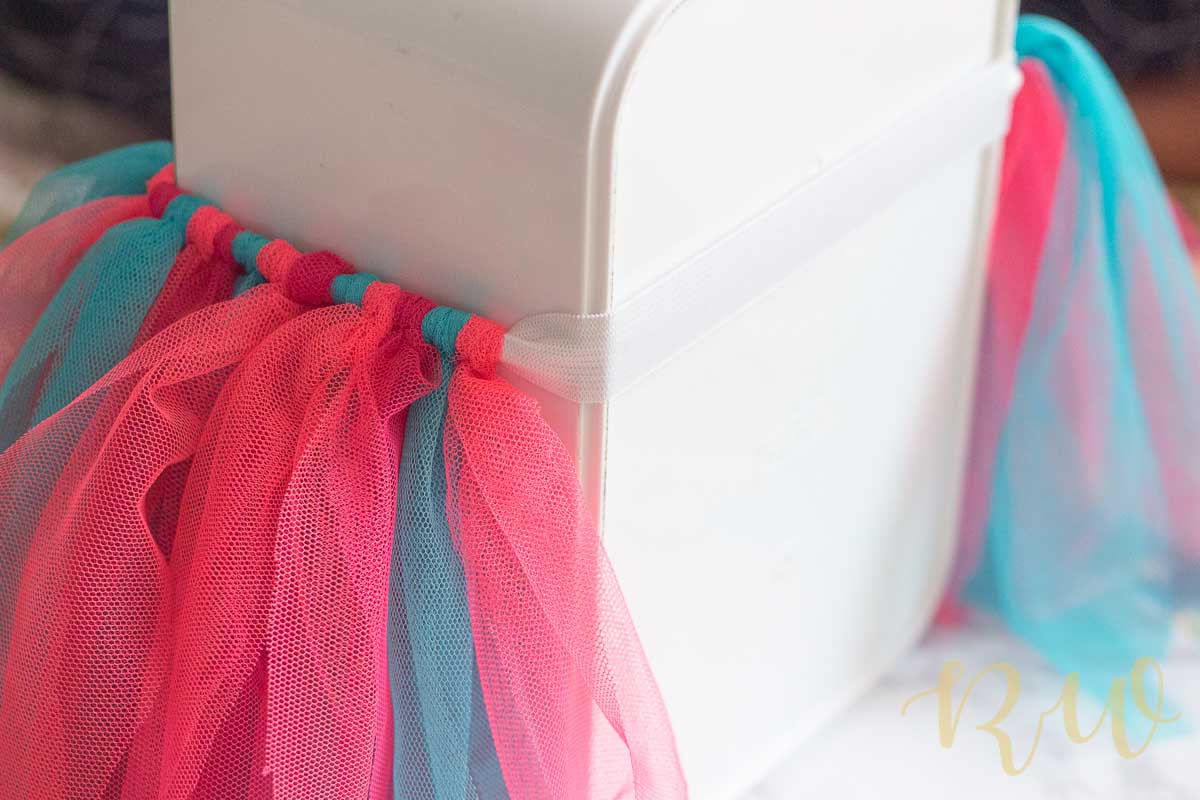 The skirt is finished when no part of the elastic band is visible.
And here are some pics of the skirt I made and it was surprisingly easy! I had kept the teal blue tulle fabric slightly longer than the rest to give it an effect of layering.
This can be paired with a customized white tee with little pom-poms fabric-glued to it around the sleeves and the hem.
Voila! A simple yet super cute birthday gift is ready for the little ballerinas and the princesses ♥
What is going to be your next 'handmade with love'….
Have a good day
Rhea xx