My dear husband was away recently for work for a couple of days in Amsterdam and he was lucky to get a Saturday there! So I made him do some work for me as well in taking some photos for a photologue and here they are with his narrative…Enjoy 
My hotel was in old town very close to Amsterdam Centraal Station – which was this grandiose building which looked more a palace than a station.
I was quite keen to visit fields blooming with tulips but learnt from the hotel concierge that I was a 3-4 days too late – season was over and all the bulbs would have been picked and exported.
So I roamed around the old town on foot and came upon these brown toned buildings which were looking great with their white highlights of the windows…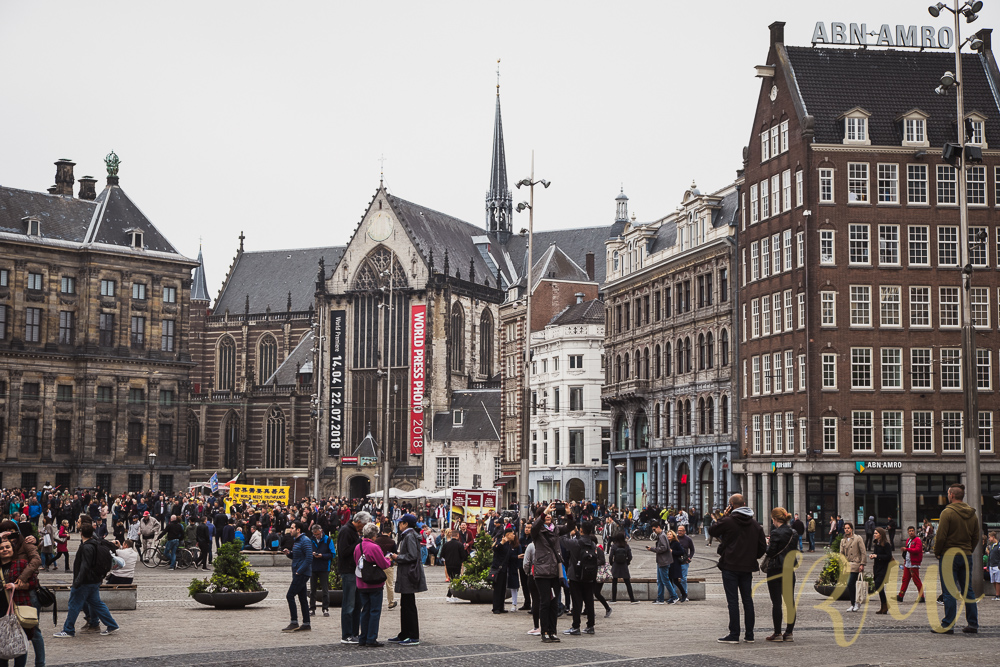 It was a great square with the building on the extreme right being one of the wings of the King's palace – later learned that the King lives elsewhere now…There was a bubble maker who was entertaining the kids in the square…
A few more paces and I came across this view of St. Nicholas church across a lovely canal. The canals are all around the old town and indeed in the surrounding areas of Amsterdam as well. These not only serve transportation needs but also in keeping the sea water level in control – the city lies in land which is 3-4 metres below sea level!
Some parts of Amsterdam felt like Venice but the canals are much wider and there are roads and pavements.
I loved the houses – their colours and shapes – learnt a fun fact that because of property tax charged on the width of the house, they have been built narrow and tall. I couldn't find out though why a lot of the houses looked crooked.
Of course it's the city of the bicycle and I am quite sure there are more of them than cars and even people. There is a joke that the canals are 3 metres deep – 1 metre of cycles and rest water. But the country had done great in keeping cycle lanes with their own traffic signals separate and not just in Amsterdam but all through the country.
Luckily I had a friend from college Anirban who lives there and he took me to the countryside on Saturday. It was a preserved town called Zaanse Schans which had quaint little houses…
…and windmills.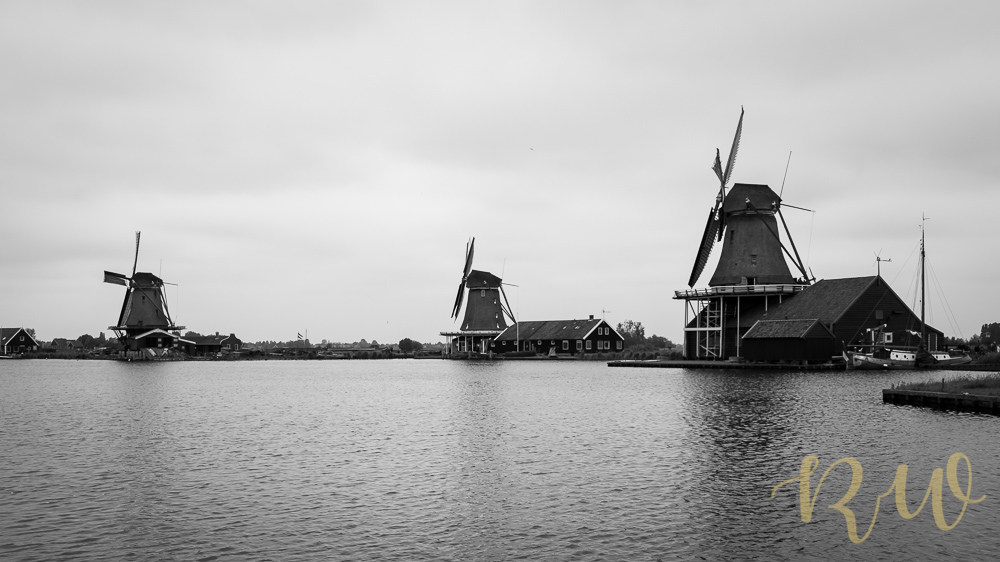 Another 20 minute bus ride away we arrived at Edam – which Anirban said is a lot like Giethoorn – more quaint houses, canals and boats.
It was a sleepy little quaint village just 30 minutes away from Amsterdam…
…with some more quaint crooked houses…
I left in the morning for a flight from Schipol. It had been cold for summer in mid May – 15 deg C but very windy. On the day I left it was 7am and I am glad I walked to the station instead of getting a taxi because I got to see these beautiful foggy scenes…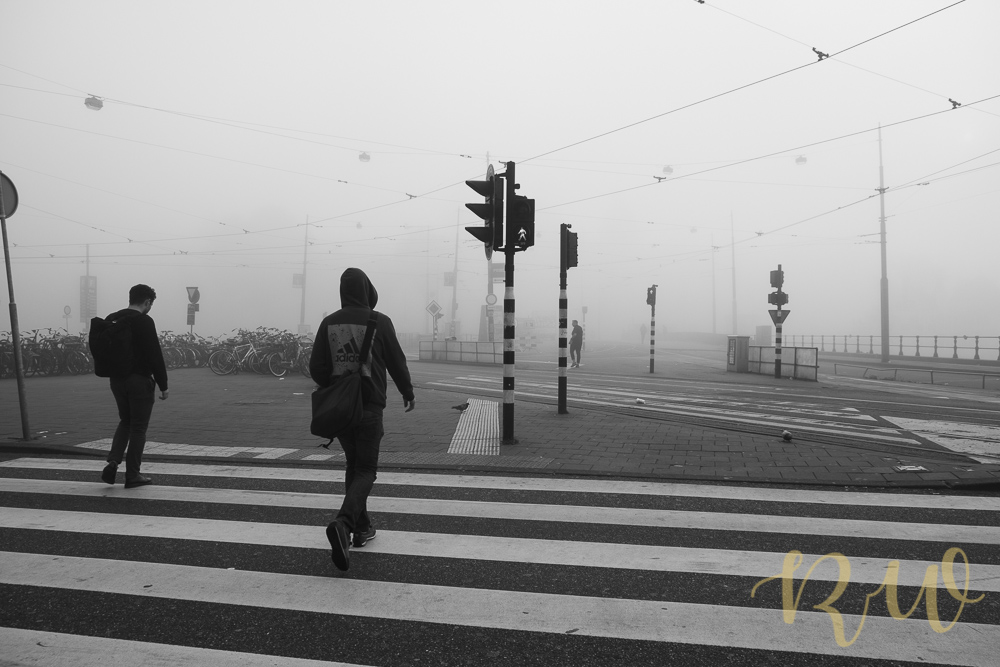 …quite unexpected for a summer morning…
…no sign of sunshine, although sunrise must have been at 5:30am! I wasn't complaining!
Hope you have enjoyed this beautiful place on Earth- Land of windmills, clogs and tulips through these pictures.
Please follow me on Instagram for more photos and stories.
Till then,
Rhea
xx