After the long and eventful train journey from Ljubljana involving some scares (read here) we (me and husband) reached Budapest. I fell in love with the city in the brief taxi ride from the Deli train station to our hotel, crossing such beautiful structures as the Chain Bridge and other beautiful baroque buildings – talk of love at first sight!
This is a little photo blog of the city.
Pictured above is the St. Stephen's Basilica – a beautiful building named after Stephen, the first King of Hungary. The interiors are beautifully done and the stained glass artwork looks lovely. The cathedral also holds the (possibly mummified) right hand of St. Stephen which resides inside a glass case.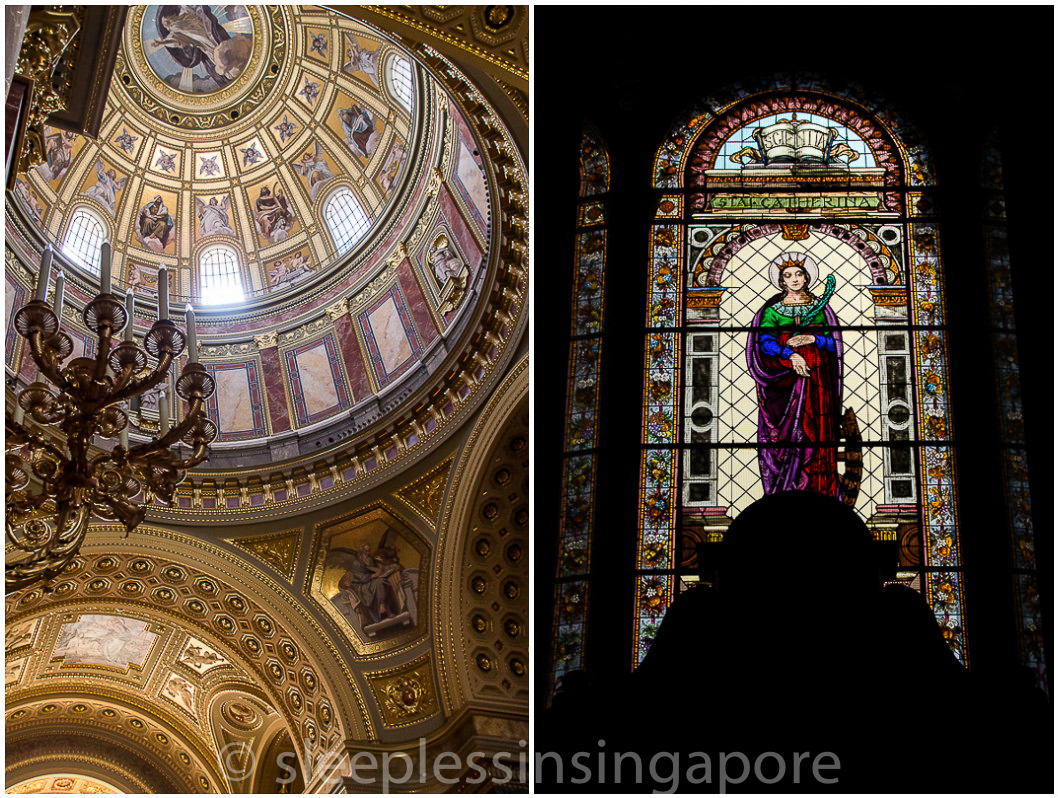 Next up was the Hungarian State Opera House.
After the Opera, we visited the House of Terror! It's not a place handing out cheap thrills but a much more sombre affair which reminds visitors of Hungary's dark past under fascist and communist rule. This was the very house from which the secret police under the oppressive regimes would operate – victims were arrested and brought here for interrogation and torture and in a lot of cases execution even. It's a reminder to humanity of its own dark doings.
We then went on to Heroes' Square which was a magnificent statue complex.
Heroes Square had a metro station which we wanted to check out but for some reason didn't. Budapest has the oldest underground metro rail system in continental Europe.
We then visited the Dohany Street Synagogue – a beautiful building with such lovely patterns.
After that we crossed the iconic Chain Bridge on foot.
Next stop was the Fisherman's Bastion – on the Buda side of the city. The previous sights were all in the Pest side which lies to the East of the Danube.
We then spent the late afternoon and evening on the Buda side exploring some of the cafes and restaurants on the riverfront and taking some more photos.
Have a great weekend!
xx