I and my husband have been talking about street photography lately – we are both amazed by some of the photos of people that keep coming up on Instagram, etc. But we are both shy about taking photos of strangers, let alone go up to them and ask them to pose for a photo.
We spent some days in November in Japan and we gave street photography a conscious try – it helps that Tokyo is very crowded and people very friendly. Here are some of the results.
In Tsujiki market – a crop of a larger frame – I was surprised to see later in the photo that the shop vendor doesn't look Japanese.
At the entrance to the main wholesale market – one of the many electric carts which are used to supply and clean the market.
At Shibuya crossing – I loved the go-karts going around in the main streets – don't think this is allowed anywhere else in the world!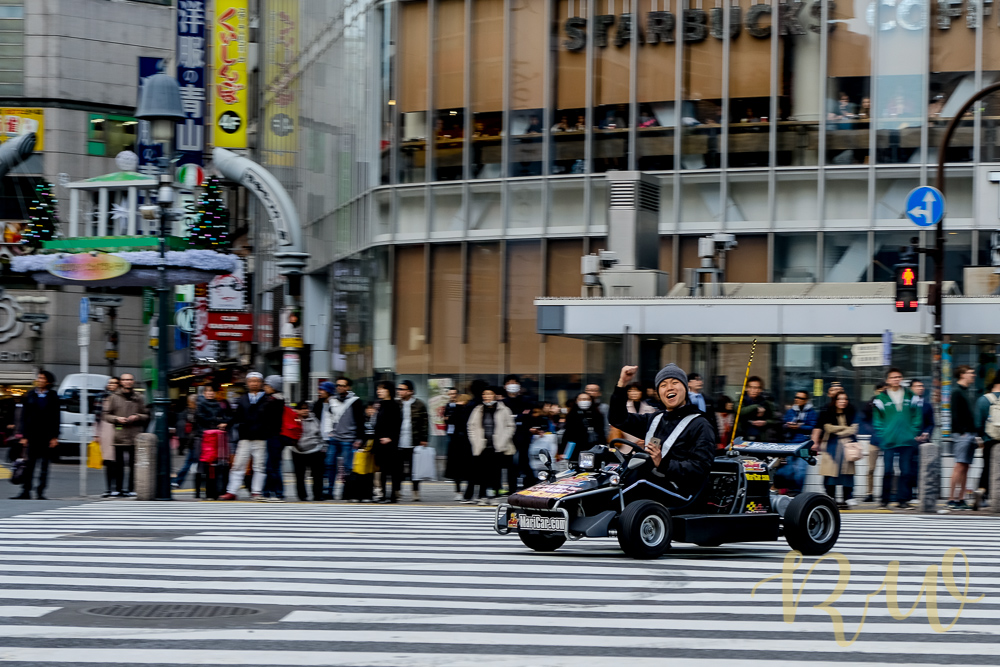 The famous scramble at the crossing…
At the Hie Jinja shrine very close to our hotel – the cutest family ever – they were having a photo session and I nervously asked them permission to take a photo and they obliged. I was so shy and guilty that I took a very tightly cropped frame.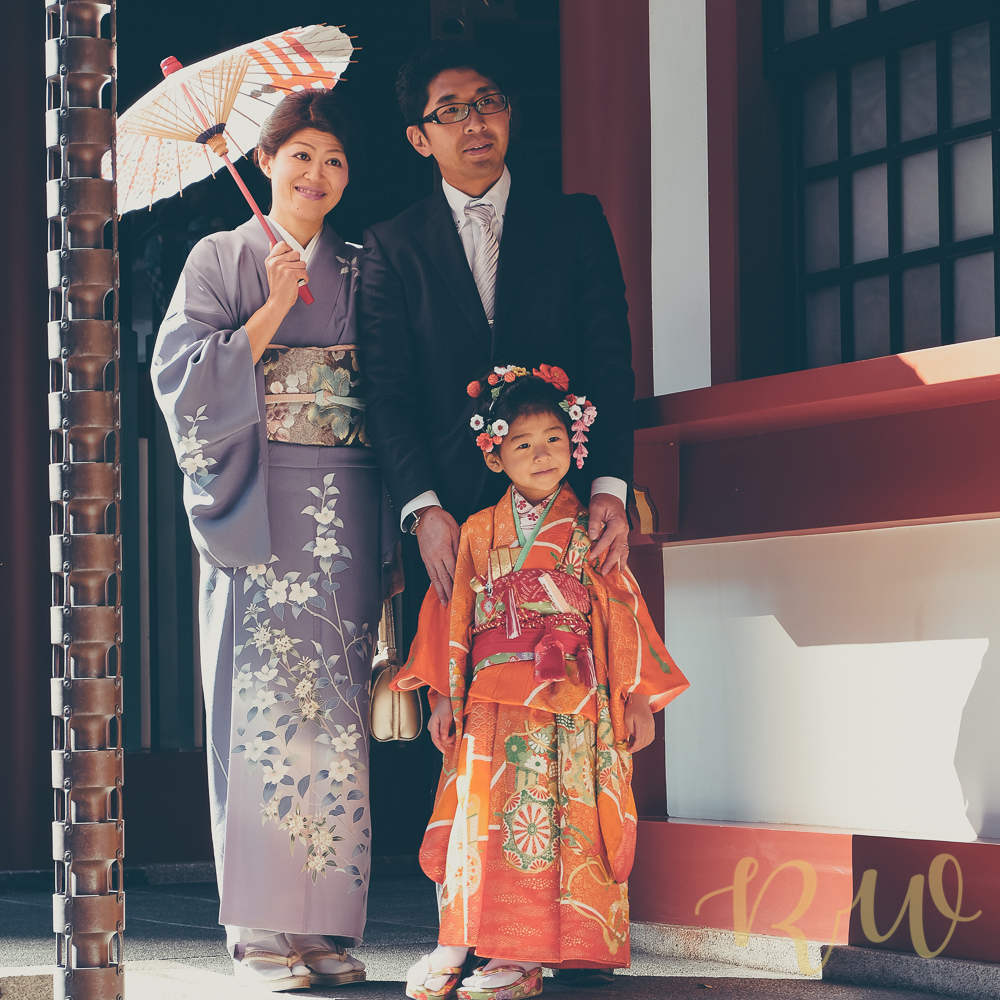 In the Tokyo subway – a weary commuter at the end of a probably tiring day…
In front of a Cat Cafe in Takeshita Dori – I don't know what was the purpose of the owl!
In an Izakaya in Shimbashi, Tokyo – office goers come for a drink and dinner before heading home.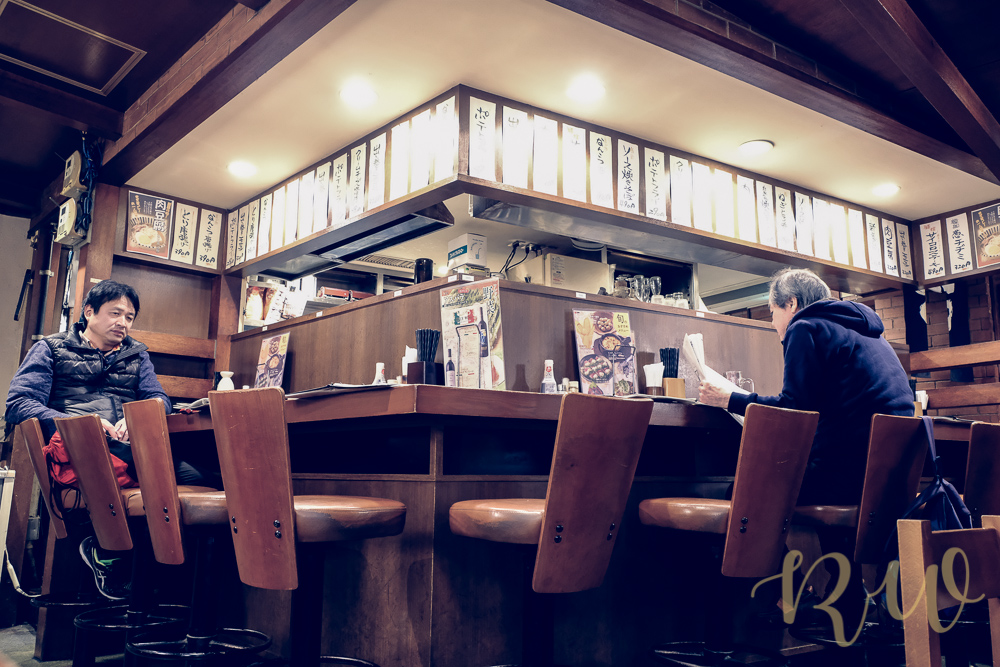 In Kyoto – in front of a temple – again the mistake of a very tightly cropped frame cutting out the shoes! This was more about being unprepared and not being far enough.
In Nara – a traditionally dressed couple looking out in the Todaiji temple…
A fellow tourist at the lovely torii gates of the Fushimi Inari shrine – Kyoto…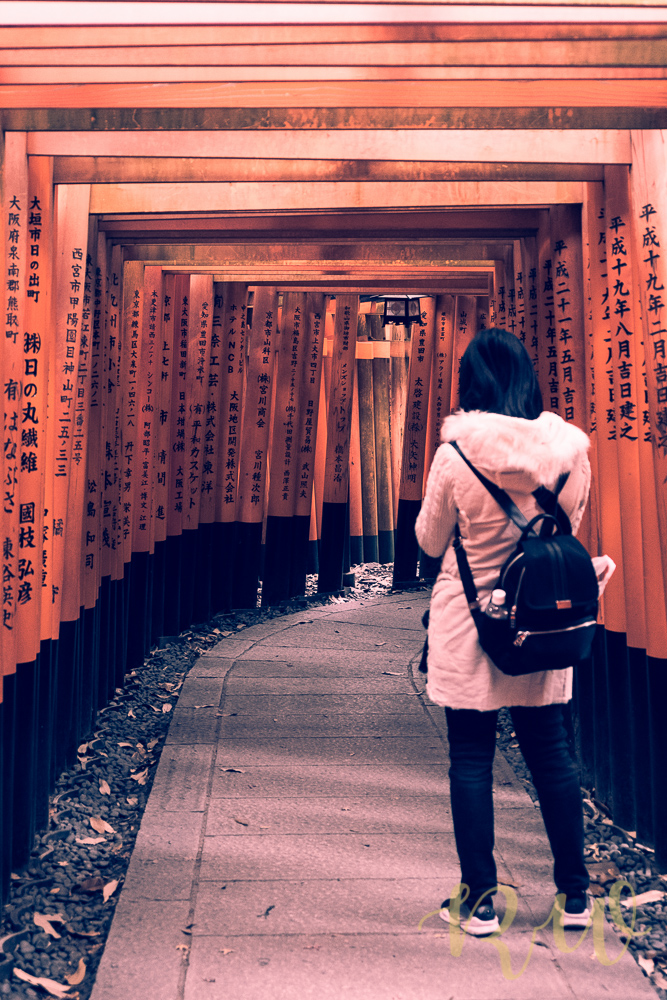 This scene looked very unlike Japan – in the middle of Kyoto…
More in Kyoto – I loved the way these 3 mannequins were looking silently at people passing the by…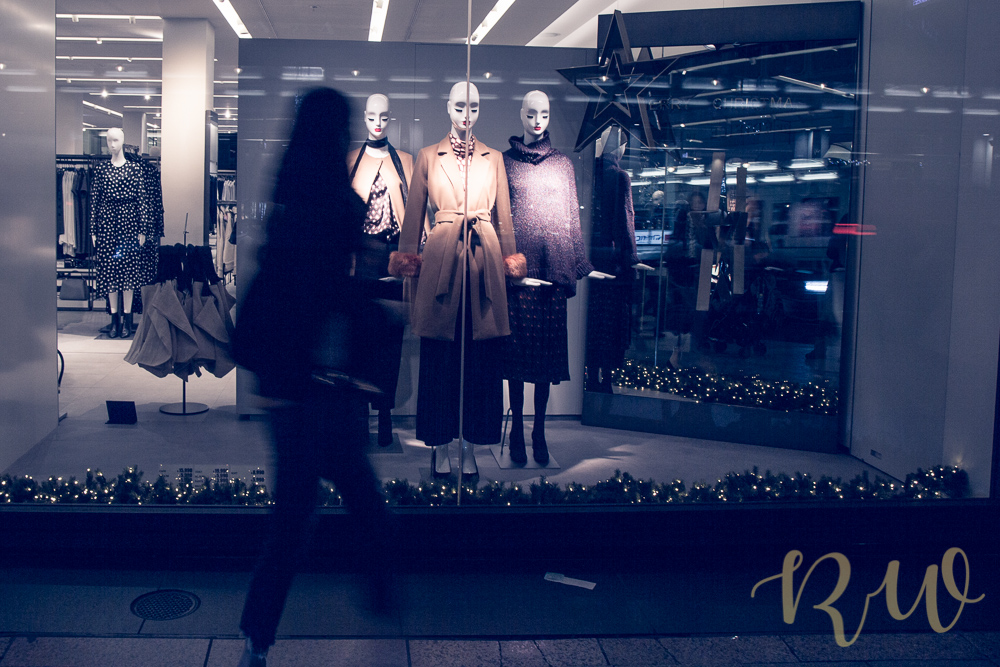 Loved this quirky motorbike and the cool and calm expression of the rider…
Food vendor in the Nishiki market, Kyoto…
and lastly…two traditionally dressed girls reviewing photos of the autumn colours of Japan – in Tenryu-ji temple.
Hope this gives yet another glimpse of the fascinating country. If you have any tips for street photography for me, do please drop them in the comments.
Have a great day!
Rhea xx