We recently went on a 3 night cruise with Royal Caribbean up the Malacca Strait from Singapore to Penang and back. It was a short family trip with my mum-in-law. It was a massive cruise ship; but this post is not about the cruise – it's about the few hours we spent in the old world charm of Penang.
The ship docked at 4:30pm on a Saturday after a full 24 hours of sailing. We got off the ship a bit later than others and at 5:30pm there was no queue. Getting out into the city was a breeze – no immigration on shore; guess Royal Caribbean had done that for everyone as per visas.
The harbour building was quite empty as well – we agreed with a friendly taxi driver to take us around the city for 150 MYR (50 MYR / hour for minimum 3 hours). Here's some glimpses from Penang island.
Scene just outside the harbour buidling – this hustle and bustle on the narrow street reminded me of India.
St. George's Church – most of the tourist attractions were closed by then.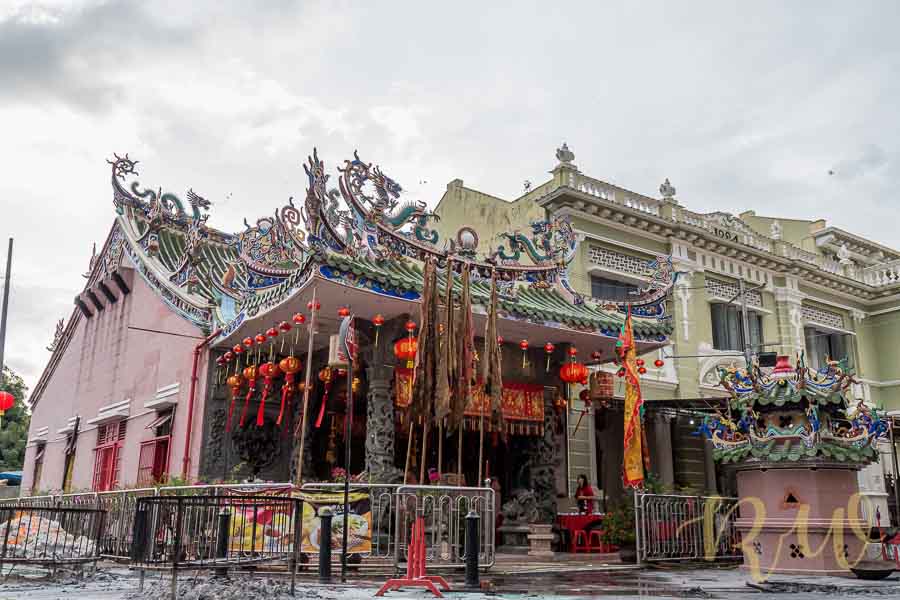 Chinese temple in Armenian Street.
Armenian Street is a world heritage site because of its Banksy level murals. Below are some scenes from the street.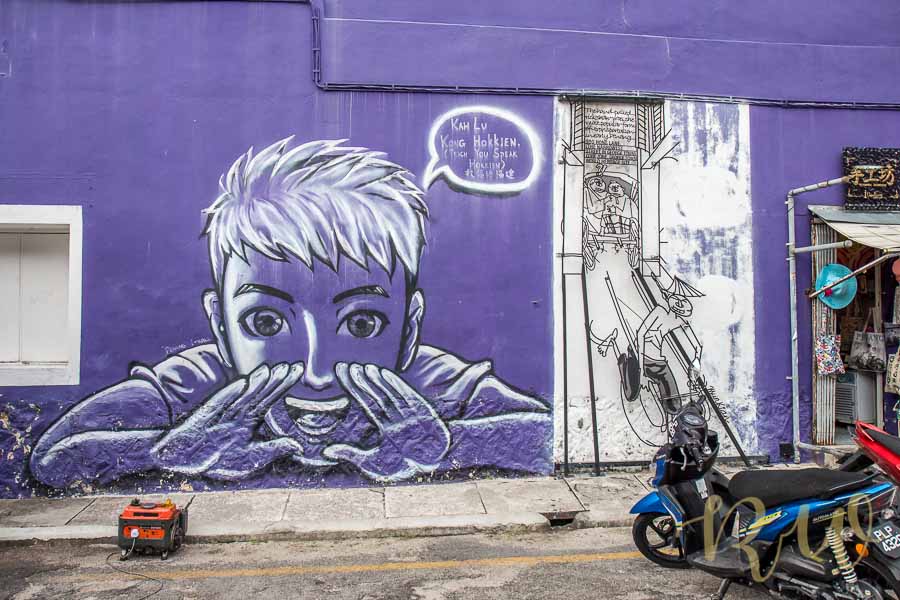 There was a man playing Peruvian flute – oddly enough he was playing exactly the same tune that we had heard in a street corner in Salzburg from a similar performer, 4 years back.
I wonder what the locals think of the murals…
There were some really funny wire sculptures too.
Shop selling knick-knacks…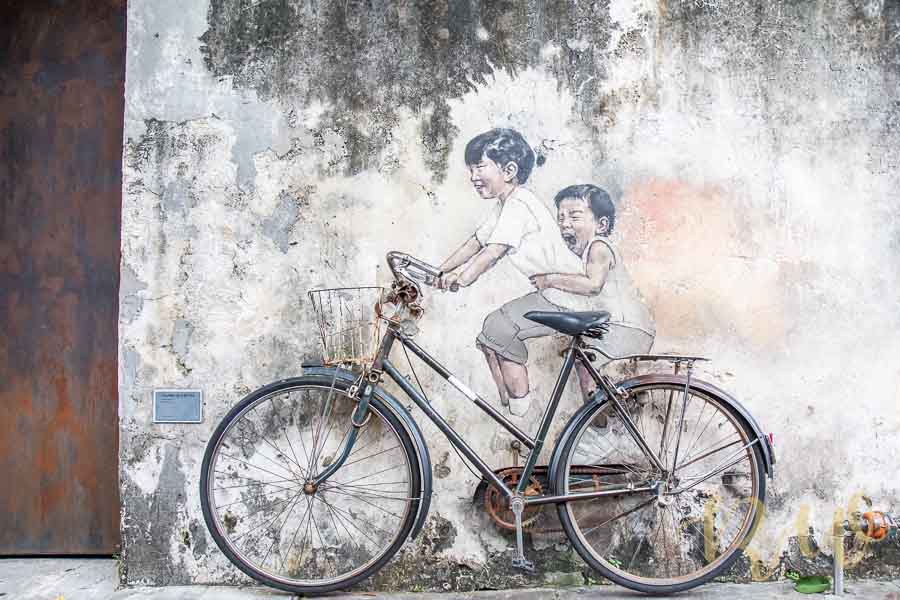 The most famous mural – had to wait a good while for a throng of tourists to click selfies before I could take this photo.
On the theme of people taking photos with the murals…
I loved the old buildings and the carvings on the walls…
Armenian Street….
Used old boots as flower pots!
Found these murals in one of the many alleys…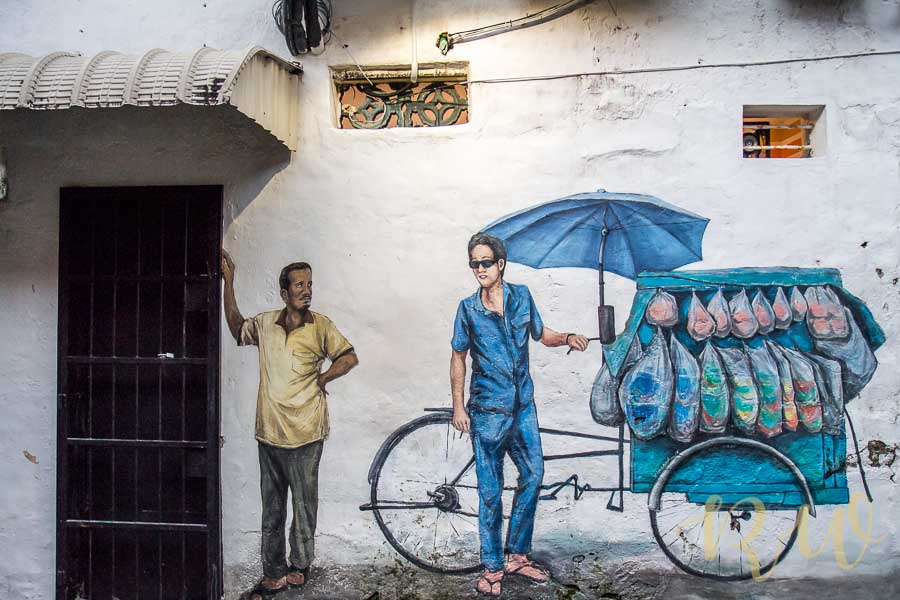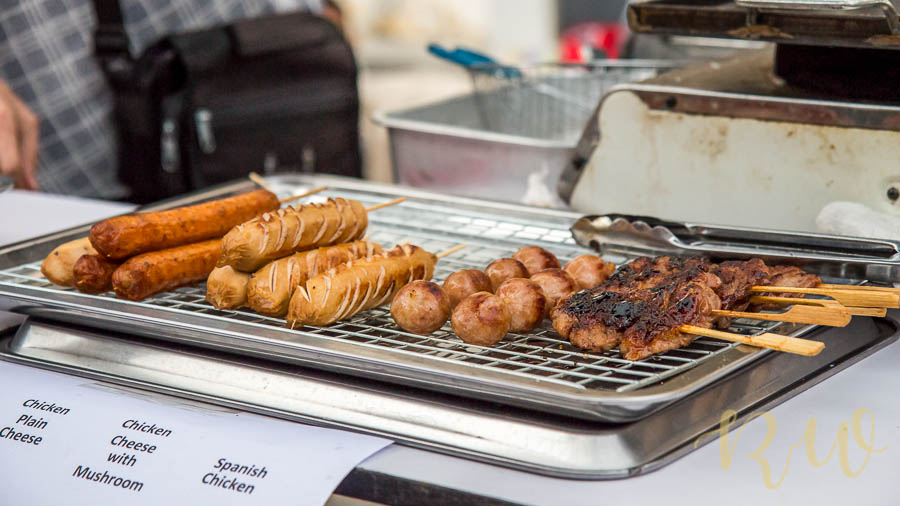 Penang is well known for its street food but we only tried the very fancy dry-ice drink (below).
And we found these two cute vehicles
Hope you liked this little peep into Penang. I will be writing about our cruise experience next.
xx
Rhea